0
THE BEST PROFESSIONALS AT YOUR SERVICE
0
GREAT SUCCESS OF RESOLVED CASES
OUR COMPANY
Reasons to trust Tarragó&Lliteras
01.
Since 1991 we have specialised in offering services to both individual clients and national and international companies.
02.
We generate professional links based on trust, forming close relationships with clients and thanks to our personality and prestige.
03.
Our professionals have great experience in law and juridical advisory services, allowing us to offer a global service to all our clients.
ABOUT US
Team
The Tarragó&Lliteras law firm is formed of specialised lawyers and economists with a lot of experience in all areas of law and corporate juridical advisory services. We are able to offer solutions and advise on all juridical, tax, administrative and professional matters, as well as resolve any doubts you might have about about any aspect of law.
AREAS OF SPECIALISATION
How can we help you?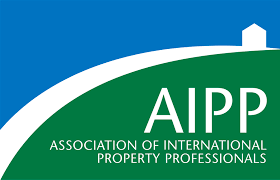 EXCELLENCE AND GUARANTEE
Associated with professionals in the international real estate sector
WE ARE VERY CLOSE TO OUR CLIENTS
Our offices
Palma de Mallorca
Sant Miquel, 79 Pral B.
07002
Tel. (34) 971 71 08 51
Fax. (34) 971 72 94 01
Inca
Mare de Déu de Lluc, 7
07300
Tel. (34) 971 88 01 25
Fax. (34) 971 88 35 12
Puerto Pollença
Roger de Flor, 1, 1A
07470
Tel. (34) 627 389 453
Sa Pobla
Escola, 75
07420
Tel. (34) 666 54 07 28
Any questions? Contact us