Today we wish to dedicate a space in this blog to talk about one of our projects that we are especially fond of, both because of the effort that went into the reconstruction and restoration process and the emotion behind the story and beauty surrounding this marvellous settlement on our island.  
We will start by talking about what Biniarroi is. It is a llogaret, which is what small nuclei of the Mallorcan population are commonly known as. On the island you can find many llogarets in different municipalities. In our case, Biniarroi is located in Mancor de la Vall, at the heart of Serra de Tramuntana.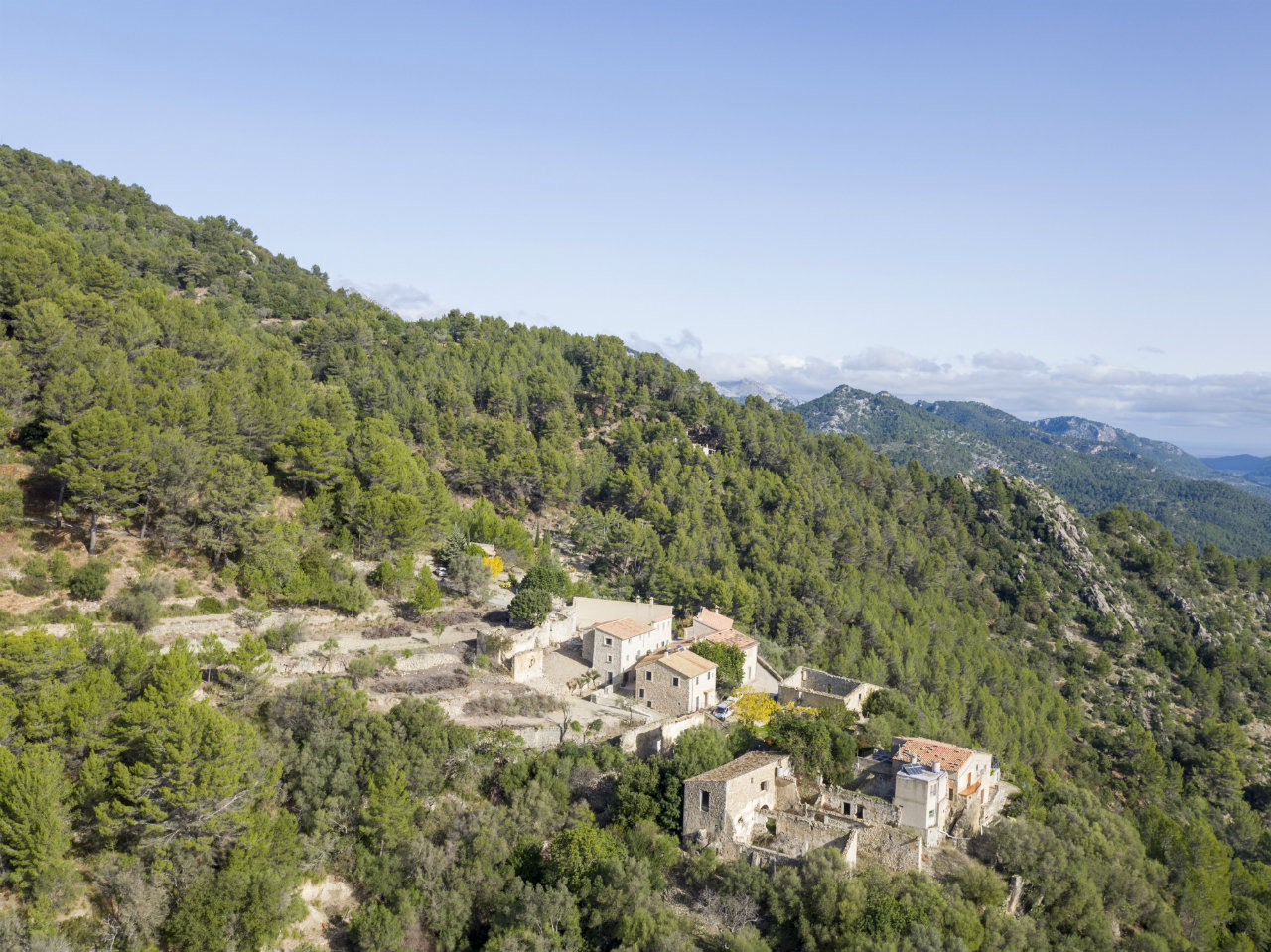 History of Biniarroi
The name Biniarroi comes from "Sons of the shepherd", from the Arab Benir ar roj, that reminds us of the footprints that Muslim presence left in Mallorcan culture. 
The first documentation that we have dates back to 1230, when it was one of the 4 farmhouses that made up Mancor de la Vall. 
Different milestones have marked the history of this llogaret and its evolution to the present day. Some of these anecdotes that have marked and had an impact on the decline of this llogaret until a few years ago were the plague epidemics of the XVII century and the avalanches in 1721, that left the area flooded. This happened again on other occasions, in 1816 and 1857. 
These facts, and impact of the locals abandoning the area, led to the llogaret deteriorating over time.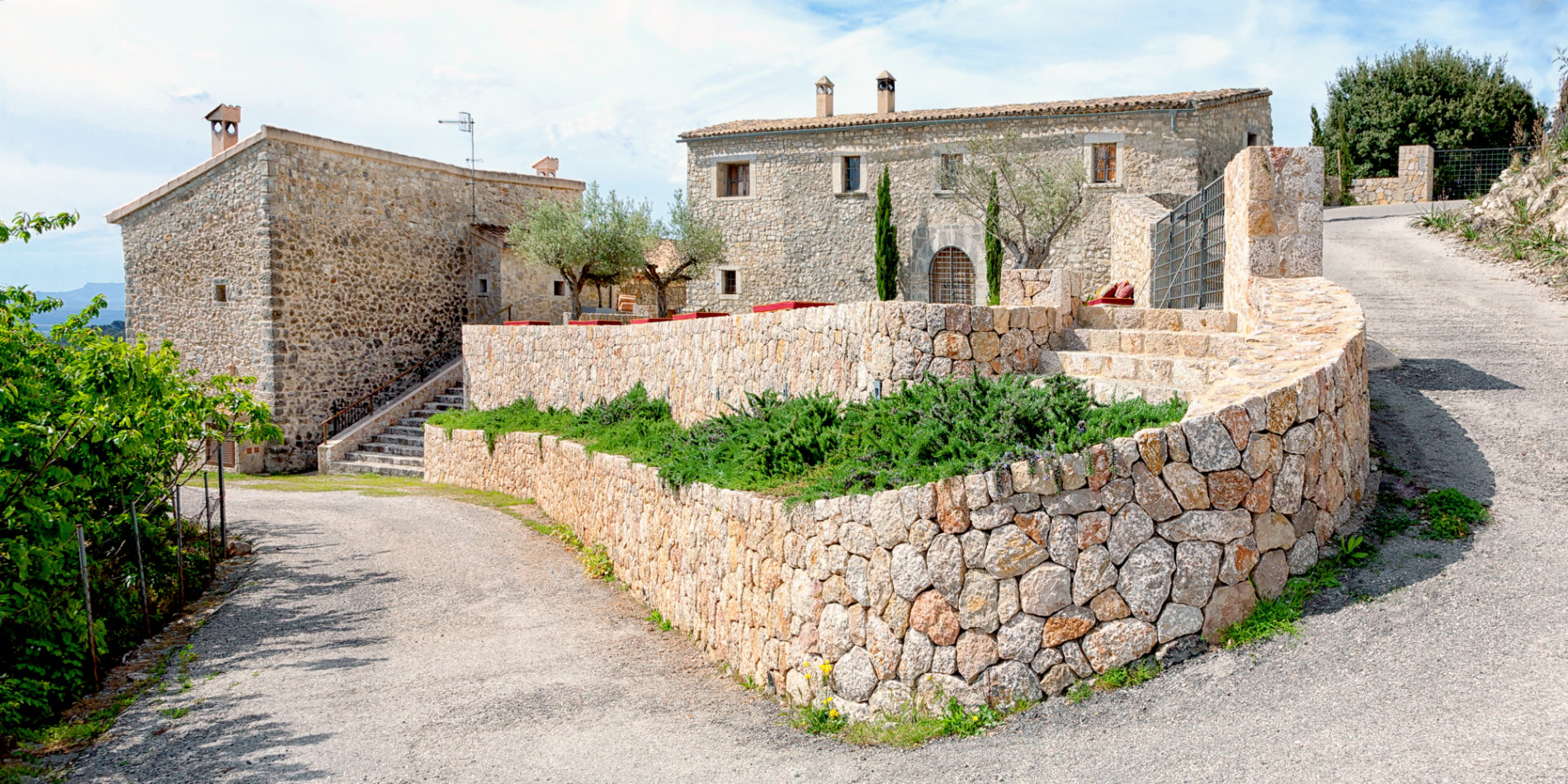 One of the houses in Biniarroi 
Biniarroi today
Today Biniarroi has 10 houses that have survived the passing of time: Ca'n Llobera, Son Patró, Ca Sa Xorca, Ca'n Gabriel de na Coloma, Ca'n Gabà, Ca'n Ros, Ca'n xesc, Ca'n Silis, Ca'n Pau Carro, Ca'n Patró and Son Nadal that survive to this day and take centre stage in the idealised Biniarroir landscape. 
Biniarroi represents a magical place, considered and classified as being 'of interest' in terms of the landscape and culture. It is located in the centre of the island of Mallorca, where beauty and silence reign, to confirm what the writer Santiago Rusiñol put in his homage to "the island of calm". 
In Tarragó & Lliteras, we are committed to Mallorcan culture and the conservation of dreamlike places such as the Biniarroi llogaret, having already restored the inside and outside of the buildings of Son Patró. 
Fruit of our passion for Mallorca and this beautiful place, with the aim to document its history, and share it with the society, we collaborated in the editing of the book whose name is in the the title of this blog entry – "Biniarroi: Landscape, History and Emotion", which is written in Spanish, English and Mallorcan, so that anyone who is interested in the history of our island can access it.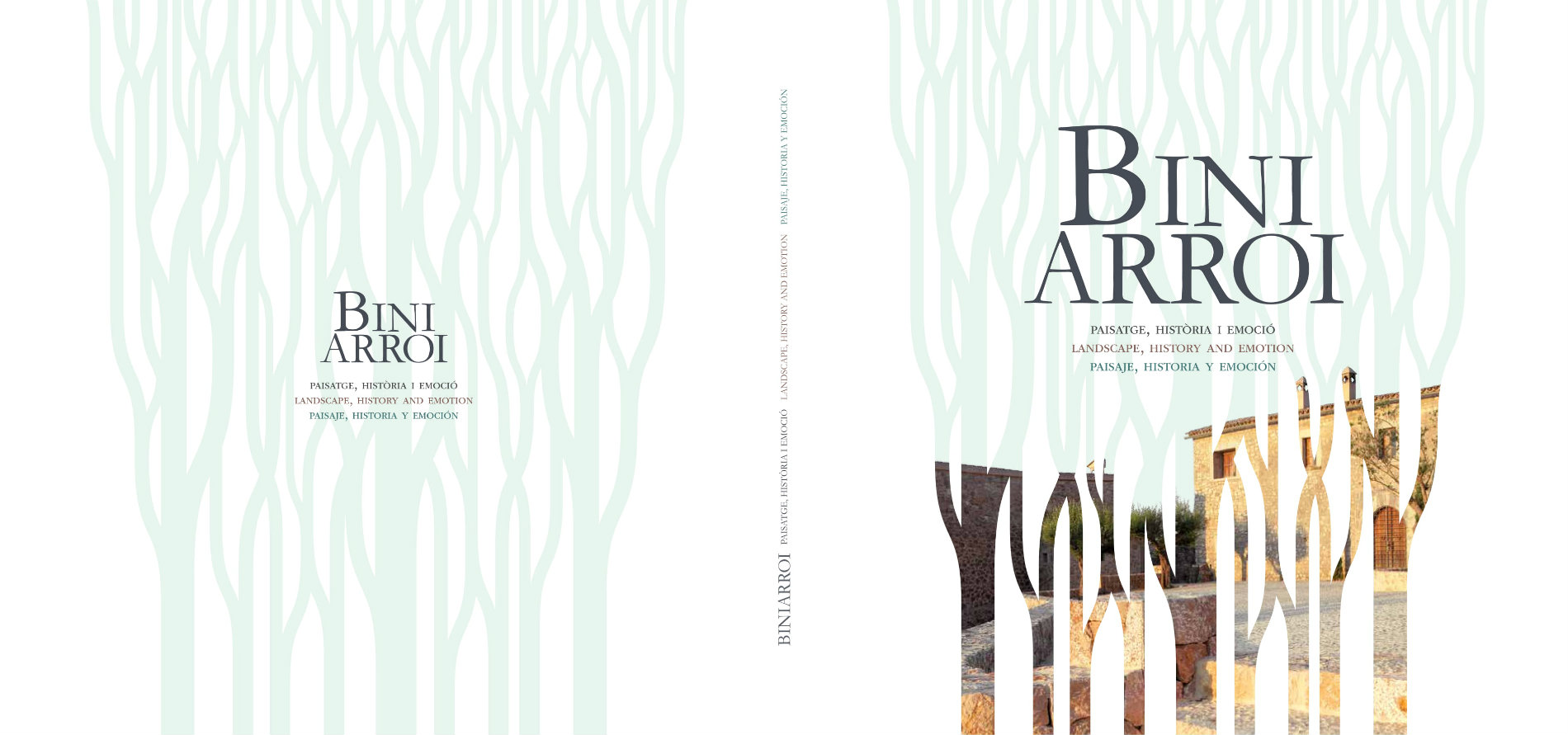 Next Post
Tarragó&Lliteras Law Firm launches a new website