We wish to talk to you today about a new real estate agency in the capital of Majorca. Without a doubt, there will be a lot to say about it.
A while ago, Tarragó & Lliteras received an invitation to the opening and inauguration of Veri Mallorca Properties, which was the perfect opportunity to visit their new premises.
Veri Mallorca started in the north of the island, with offices in Puerto de Alcudia and Puerto de Pollensa. They have now established themselves in Palma's old town, and Tarragó & Lliteras wish them the very best of luck and prosperity.
The Veri Mallorca real estate agency is located at no 4 Veri street. Just by walking past we can guess what we will find: an attractive space where the design stands out above everything else. Going through Veri means entering one of Palma's most pictoresque and charming streets: the stone paved floor, the abundant vines that cover the walls and the galleries and boutiques set back from the hustle and bustle of the city centre all perfectly fit the pioneering concept of this Majorcan real estate agency.
Indeed, upon entering the real estate agency we see that it has a modern, wide space and transparent character. Between white walls and neutral colours, the layout boxes bring a touch of colour to the office and bizarre figures, such as a vintage motorbike, give the place an avant-garde character.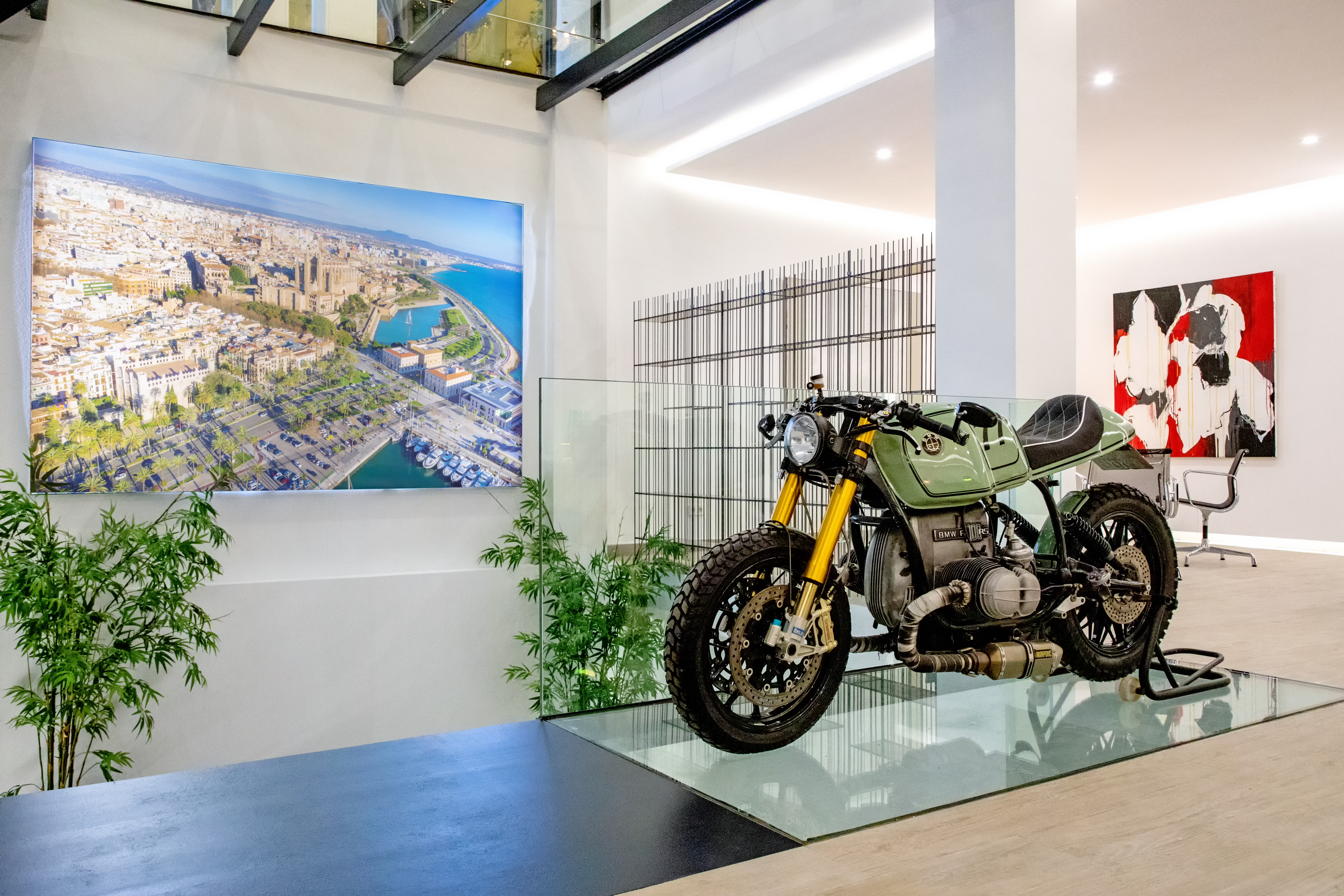 If you were to ask us to say something outstanding about our visit to the Veri Mallorca Properties we would have to mention the professionalism that permeates the atmosphere. The Veri estate agents' extensive experience in sales and investment became obvious in all the talks and presentations that they gave.
We would like to thank Veri Mallorca Properties for inviting us to discover their new premises and learn a bit more about their company values and projects. We hope that this company will go on to be successful and expand in the real estate industry in the near future.